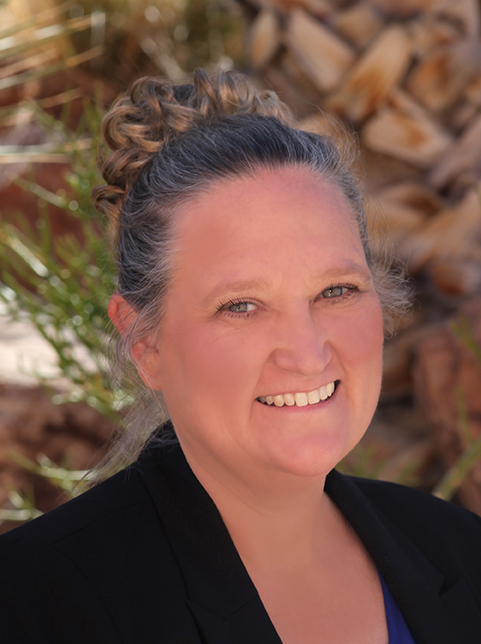 Mrs. Tamara Yates
Principal
Welcome back to Coyote Country!
I hope your summer was as eventful and exciting as ours. We have revamped our PBIS (Positive Behavior Interventions and Supports) system and will be rolling that out to you at Orientation (8/4 6-7pm) and Open House (date and time TBD). We are very excited to bring this to our Coyote community.
For those of you who do not know me, I moved to Havasu in 2004 with my amazing husband and two children (ages 2 and 4 at the time). I have been with LHUSD#1 for 18 years. I spent 16 years at Smoketree Elementary in various positions, including teacher of 1st, 3rd, 5th, and 6th grades; instructional coach for staff; and interventionist (K-6). I have always loved working with kids and families. Seeing their progress and successes fills my heart and drives me, so teaching, and now leading, have been natural progressions. It has been my pleasure to lead Havasupai Elementary as your principal for the past 2 years!
As a lifelong learner, I have graduated with 2 master's degrees: one in elementary education and another in educational leadership. I hold endorsements in reading, middle grades ELA, and structured English immersion. I love to learn and share this knowledge and experience with everyone!
One of my biggest passions is to support our students and staff so we all continue to grow as learners and humans. I believe the way to do this is through collaborating with all stakeholders (students, staff, parents, and community members) to ensure that we are utilizing all resources available to the best of our ability. As partners, we will construct an effective plan for our students and work together to achieve our goals.
I encourage you to become an active member of our team by communicating regularly with your child's teacher, joining the PTSO and/or our Site-based Council, and sharing your wonderful ideas with us. I look forward to working with each and every one of you!
Sincerely,
Tamara Yates